Decorative faux fur pillow GRANDE PINI beige
A modern beige cushion made of the highest quality eco-fur. The best snooze companion!
Save by buying more


DECORATIVE FAUX FUR CUSHION
GRANDE PINI

Elegant fur pillows will add style to any room - arranged on the sofa, they encourage guests to rest and spend fantastic time, and arranged in the bedroom, they will turn your private corner of relaxation into a real Oasis of Peace.
The GRANDE PINI pillow in a fashionable shade of beige was made of the highest quality eco-fur. The material is extremely thick and soft to the touch. By using different shades of beige and brown on this decorative pillow, it looks like natural fur! It is a great choice for people who appreciate elegance and who, like us, believe in cruelty free movement.
The cushion cover is sold with a pillow insert - so you can unpack the package and immediately take a nap. :)

One pillow may look a bit sad, so we recommend adopting several of them. Together, they will create a beautiful decoration in your apartment! You can choose pillows made of the same material (like two wonderful GRANDE PINI!) Or have fun mixing colors and textures. With the long-haired GRANDE PINI fur, the ROMANTIC BRUNETTE, made of eco-fur imitating mink, will look extremely elegant.
 
In our collection you can also find a matching faux fur duvet GRANDE PINI in beige


---
REMEMBER!
By purchasing in our store, you support the local industry.
All our bedspreads and pillows are handmade in Łódź.
---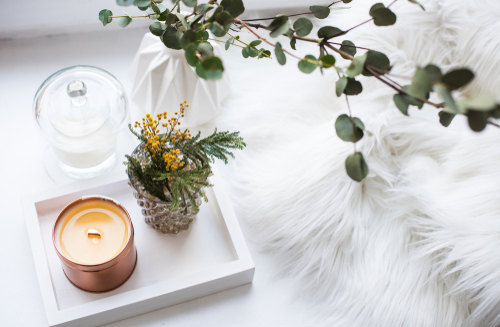 Would you like to share your magical FurDeko moments with us?
Upload a photo of your arrangement on Facebook or Instagram and tag @furdeko in the post!
---
How to care for your faux fur decorations? Read the instructions!
The faux fur decorations should be chemically washed using normal organic detergents or hand washed separately in a lukewarm water (max 30°C) and without soaking.
Do not bleach, wring or tumble dry. Gently tumble or squeeze excess water.
Gently comb the wet hairs (applies only to fur with straight hairs).
Do not bleach, do not iron. Line dry after previously forming the pillowcase.
If the pillowcase is strongly wrinkled, steam iron it in an upward position.