Decorative faux fur set GRANDE PINI beige
modern and fashionable bedspread made of faux fur
In a set


DECORATIVE FAUX FUR SET
GRANDE PINI BEIGE
Each of us dreams of a relaxation corner, where we calm down after a long day, drink a cup of coffee and take a deep breath. In this corner you can find a warm bedspread and cushions, which not only look elegant, but are also practical.
The fur bedspread has been a hit of recent seasons - combined with fur pillows, it is the best choice for every apartment. The GRANDE PINI fur set is one of the favorites of interior designers. The set is made of eco-fur quality and comes in shades of beige. The fur of the set has slightly different shades, which makes it look natural. This eco-friendly fur is thick and soft to the touch.
It is set for the living room, draped over the sofa and armchairs, for in the bedroom.


The set includes a large, warm fur bedspread and 2 cushions made of the same fur (case + pillow).
When you buy a set, you save!
---
REMEMBER!
By purchasing in our store, you support the local industry.
All our bedspreads and pillows are handmade in Łódź.
---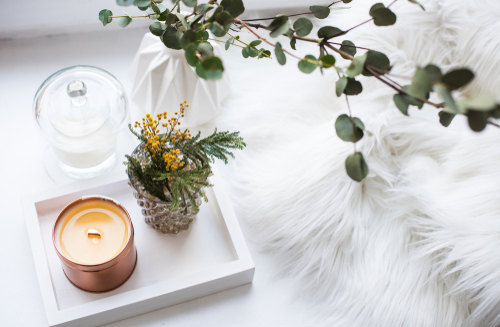 Would you like to share your magical FurDeko moments with us?
Upload a photo of your arrangement on Facebook or Instagram and tag @furdeko in the post!
---
How to care for your faux fur decorations? Read the instructions!
The faux fur decorations should be chemically washed using normal organic detergents or hand washed separately in a lukewarm water (max 30°C) and without soaking.
Do not bleach, wring or tumble dry. Gently tumble or squeeze excess water.
Gently comb the wet hairs (applies only to fur with straight hairs).
Do not bleach, do not iron. Line dry after previously forming the pillowcase.
If the pillowcase is strongly wrinkled, steam iron it in an upward position.

BEDSPREAD - 155x200 CM, PILLOW - 40x50 CM
NARZUTA - 2400 GR, PODUSZKA - 500 GR