Decorative faux fur set GRANDE PINI grey brown
modern and fashionable bedspread set made of faux fur
In a set


DECORATIVE FAUX FUR SET
GRANDE PINI GREY BROWN
Elegant fur accessories do not go out of fashion - we see them every year in interior design magazines. And it's hardly surprising - fur decorations (of course in the eco version!) Look stylish and add style and warmth to the apartment.
The best choice are sets such as GRANDE PINI in grey brown. Our fur set is made of the highest quality gray-brown eco-fur jacket. The hair of the material is dyed in various shades, which makes the set look like natural fur.
The bedspread is thick and rich to the touch, making it the perfect blanket for cool autumn and winter evenings. The pillows in the set will, in turn, provide you with a comfortable nap!

The set includes a large, warm fur bedspread and 2 cushions made of the same fur (case + pillow).
When you buy a set, you save!
---
REMEMBER!
By purchasing in our store, you support the local industry.
All our bedspreads and pillows are handmade in Łódź.
---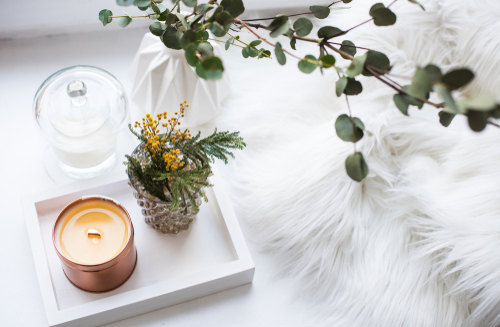 Would you like to share your magical FurDeko moments with us?
Upload a photo of your arrangement on Facebook or Instagram and tag @furdeko in the post!
---
How to care for your faux fur decorations? Read the instructions!
The faux fur decorations should be chemically washed using normal organic detergents or hand washed separately in a lukewarm water (max 30°C) and without soaking.
Do not bleach, wring or tumble dry. Gently tumble or squeeze excess water.
Gently comb the wet hairs (applies only to fur with straight hairs).
Do not bleach, do not iron. Line dry after previously forming the pillowcase.
If the pillowcase is strongly wrinkled, steam iron it in an upward position.

BEDSPREAD - 155x200 CM, PILLOW - 40x50 CM
NARZUTA - 2400 GR, PODUSZKA - 500 GR