Decorative faux fur bedspread GRANDE PINI beige
Fashionable fur bedspread for bedroom and living room, made of the highest quality eco-fur.
Save by buying more


DECORATIVE FAUX FUR BEDSPREAD
GRANDE PINI

Each of us deserves a moment of relaxation in a beautiful room, where we can rest after a hard day. It can be a sofa or a bed - whatever you choose, it must have the necessary fur bedspread.
Luxurious fur accessories have been an object of desire for many years - but now you will find them within your reach! Our beige GRANDE PINI fur bedspread was made of the highest quality eco-fur in beautiful shades of beige and brown. The colors gently blend in, from the lighter tufts to the darker ones that add depth and make the fur look like a natural one. The bedspread is made of eco-fur with longer hair and amazing thickness.
Imagine a nap under a fur blanket - just a thought makes you feel cosy.


Of course, the bedspread will not do without the company of pillows! In our collection you will also find a beige GRANDE PINI pillow, made of the same fur. If you want to combine a fur bedspread with other pillows, we recommend the VELVET COLLECTION, where you will find the most popular pillows this season!
---
REMEMBER!
By purchasing in our store, you support the local industry.
All our bedspreads and pillows are handmade in Łódź.
---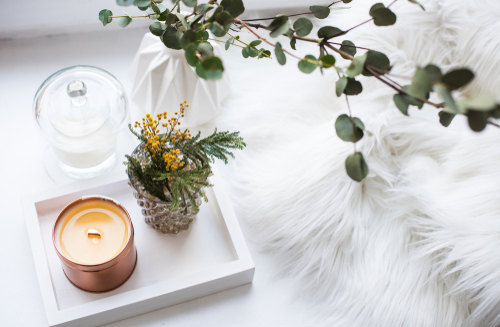 Would you like to share your magical FurDeko moments with us?
Upload a photo of your arrangement on Facebook or Instagram and tag @furdeko in the post!
---
How to care for your faux fur decorations? Read the instructions!
The faux fur decorations should be chemically washed using normal organic detergents or hand washed separately in a lukewarm water (max 30°C) and without soaking.
Do not bleach, wring or tumble dry. Gently tumble or squeeze excess water.
Gently comb the wet hairs (applies only to fur with straight hairs).
Do not bleach, do not iron. Line dry after previously forming the pillowcase.
If the pillowcase is strongly wrinkled, steam iron it in an upward position.